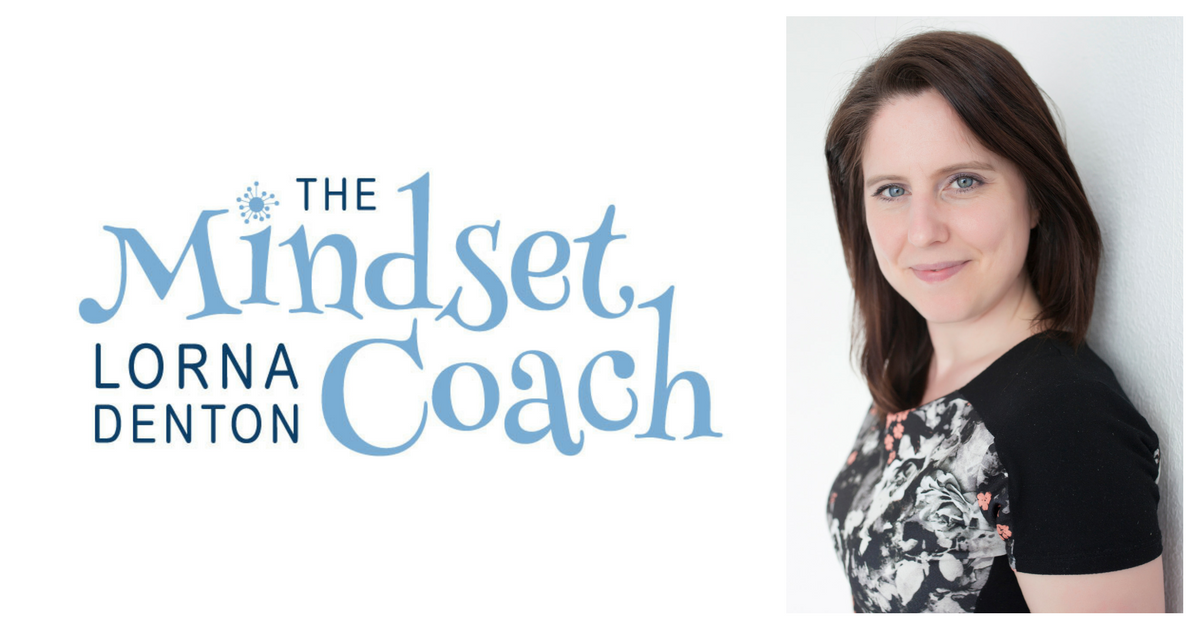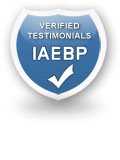 'I started seeing Lorna as was struggling with some decisions in my personal relationships. Lorna was clear from the start. Her approach is friendly, non judgemental and relaxed all whilst being professional and incredibly informative. She helped me see clearer and calm myself in situations I used to fail at. Her method is thorough, fully committed and gentle, I always feel at ease with her. She sets lots of work to do and before I knew it my mindset was changing and adapting, things started to fall into place and my outlook is naturally more positive. I use her methods all the time without realising and tho I don't see her regularly now her practice is part of me
I enjoyed the sessions as well as gained from them and want Lorna in my pocket with me always! She is encouraging, honest and experienced in many areas.
I've moved forward, made decisions I didn't think possible and completely see everything in a better frame
I can't thank Lorna or recommend her highly enough' Female, Cheltenham


Overcoming Anxiety and Panic with The Mindset Coach
'Hi Lorna, I just wanted to say thank you for everything you've done, I feel like I'm going from strength to strength and there's no stopping me! I genuinely don't think I need any more sessions as I'm finding it easier everyday. I'm so happy with my life and the direction I'm heading and you've helped me kick start it all!! George
'I thoroughly recommend working with Lorna. Her approach has been fantastic for me and I've made genuine life changing progress through out sessions together. Not only is she fantastic at what she does, she is warm, approachable and puts you immediately at ease. If you are thinking about seeking help with anxiety or other issues, look no further.' Female, Cheltenham.
'Hi. I keep meaning to get in touch to let you know how I'm getting on. Fab! That's how I'm getting on!
I've made huge progress and genuinely feel more able to cope with life. My stress and anxiety levels are down a massive amount and I'm feeling much more in control (without 'needing' to control every little tiny thing). Still a lot of work for me to do with self esteem issues but I'm making headway. I no longer feel life is happening 'to' me and I no longer feel that every tiny obstacle or setback can send me sliding down a slippery slope. I feel better equipped to hang on now and keep making forward progress, even if it is just baby steps.
Thank you so very much, I really can't tell you how much I appreciate it and how much it is changing the way I am thinking about myself and life and how I'm coping with life x' Laura, Cheltenham.
'I was recommended by a friend to meet with Lorna and discuss and try and clear many issues such as anxiety, self worth and other things. I had eight sessions with her and to say it was an eye opening experience is an understatement, I now have a completely different mind set and view on life, I cannot believe I have wasted some much time panicking and worrying about things that never happened, such a weight off my shoulders. Anyone go and see this wonderful person, best thing I ever did' SF

'As someone who has had anxiety issues for probably the best part of 5 years, it was something I had learnt to live with and accepted as being who I was... Until one day I found Lorna's Facebook page and got in touch with her, she told me that she could help but to be totally honest I was a little skeptical at first that anything other that medication could control the way I felt but I decided to give it a go anyway and what can I say apart from that in 6 weeks my life has been totally turned around by Lorna and the thrive programme. I'm once again becoming the person I used to be - lively, confident, happy & fun! I'm so glad I met Lorna, not only has she helped me so much she is the loveliest person too! Highly recommended.'

'Hi lorna, I just wanted u to know that the meeting went really well today. I feel really proud of myself because I actually got to the point in the meeting where I was then actually enjoying it! I completely relaxed. My self talk was all positive and proof in the pudding that the self talk is what it's all about. Ur right, anxiety isn't something that happens to u, u do create it and yes, we do have the power to control it. Today was really telling. Naturally of course there will be a journey along the way, but I actually felt really proud of myself and I wanted to share that with u because of all u have done to help me. Let's keep working on it. Ur invaluable to me. Seriously, Thanku xx'
'Working with Lorna was the best decision I have made. Her down to earth and welcoming self helped me deal with anxiety, low self esteem and confidence. She didn't just fix me she educated me with skills and understanding so my new way of thinking became easy and permanent. I'm 22 years old and my nan who also did the programme is now 70 years old. I would never let age prevent you from trying this programme as it can be tailored for anyone from any walk of life. This programme is something I believe everyone should try'.
'People think I'm calm, chatty and confident and when I tell them how long anxiety ruled my life for they can hardly believe it. Nor can I really but it's true. I tried so many things to try and handle it, and in the end going for some sessions with Lorna was what gave me the shift - I haven't looked back. Not that it never tries to creep back, but life is so different now and I know what to do. Lorna is there to provide support via email to her clients even after the therapy has finished. I think I appreciate the freedom from anxiety so much now, that it comes across as being confident. It's just me enjoying not being gripped by panic and negative thoughts. It feels amazing. Thanks Lorna - I like to know you're still there if I need you.'

'Thank you, Thank you, Thank you! Well what can I say. When I first met with Lorna I went in with an open mind, as I have had different help in the past with no success. So I was very sceptical that she could help when none of the others could. But how wrong was I. Lorna made me feel very relaxed from the moment I sat with her. As we went through different techniques she always made sure I understood everything. Lorna also challenged me with different thoughts I was having and amazingly I found out so much about myself. Understanding why I was feeling the way I was and why I wouldnt go out, undertsanding why I had thoughts of aches and pains that weren't there and always thinking too much into things. Just by changing your thinking from negative to positive and believing in yourself you can achieve what ever you want. Amazing, thanks to Lorna I am a much happier person. Happier with my life knowing that from now on everything I have learned from Lorna will stay with me. I would highly recommend Lorna 100%. If you are finding things difficult get in touch, don't think about it, life is too short to suffer. Going to see her was one of the hardest things to do, to admit to myself I needed help but it turned out to be undoubtedly the BEST decisions I made because now I am living life'.
'I have been suffering with anxiety and minor depression for a number of years since a very stressful breakup with my ex-partner. I tried all different types of therapies including counselling and medication which only took the edge of things short term. A friend of mine recommended hypnotherapy and I managed to find Lorna on the internet who was local and I got in touch straight away. After a few sessions with Lorna and putting the effort in with the required home work, the programme has completely changed the way I think about things and is a fantastic tool to learn how to really take control of your thoughts so that you think more 'internally' rather than live your life based on 'external' situations. After all of these years, I have now managed to learn how to control my anxiety in stressful situations and how to change negative thoughts into something more position which boosts my self-esteem, something I have never had much of in the past. Lorna is fantastic at what she does and I would certainly recommend that anyone experiencing anxiety / depression make an appointment without delay. Lorna will provide you with the tools / techniques to change your life.
Thank you Lorna! Looking forward to seeing you again soon."
Craig, Gloucester
'Until I started seeing Lorna, I was surrounded by fears, doubts, anxieties and self-loathing. It was a constant battle. Within four weeks I realised I was thinking differently and felt different about myself and had not had a panic attack for weeks! I am now back to being how I should be, I am back to being me! Thank you Lorna, you changed my life!" Anne, Gloucester.
'I have always found it hard to control my worries, worrying about everything, feeling out of control, wondering what I sound like, look like, what people are thinking. I have suffered from anxiety for as long as I can remember. I have not looked for support in anything other than an anti-depressant because hiding my 'craziness' was what I did. We have a number of Therapists practicing with us at 2&6 Therapy Rooms and I have been privileged to try a selection of these but my experience Lorna and her Mindset Coaching has been life changing.
I enjoyed learning how to break down my thinking styles and how changing them could have such a huge impact on my self-esteem, locus of control & social anxiety. Following my sessions with Lorna I am able to recognise my negative thoughts and low self-esteem, and take control of my life. My attitude to everything has changed, I feel everything is in my control now, everything is my choice, and realise my thoughts about other people's opinions is nothing but my imagination. Lorna is amazing and I would highly recommend her.
I know I will always be a little bit weird, but now I know I am also a little bit wonderful too!
Thank You for helping me change my life' Female, Gloucester
Eve consulted to get help dealing with a traumatic life event.

'I was in the darkest place I'd ever been a few months ago and didn't think I'd find a way out of it. But now thanks to the techniques I was taught by Lorna, I find myself able to deal with anything and the ability to see positives in difficult times. I've been taking on some huge challenges and am still able to stay calm and focus on being a wife and Mum to the children. I know there are going to be very difficult times ahead, but I feel equipped to cope and have been able to teach some of what I've learnt to my children and husband. Thank you Lorna for putting me back together'. Eve xxx
Vicki overcame low self esteem and anxiety about relationship.
I came to Lorna in the begining of January and I was in an awful state. I went to my consultation and told Lorna all about my problems. I was being a bit OCD about the past and making myself have very low self-esteem, I didn't know who to turn to, I was embarrassed because of what i was putting myself and my partner through, I mean NO-ONE wanted to know as much as I did about their partner's past relationships !!.
So as the weeks went by I was challenged about every single thought I had and Lorna guided me every step of the way she was there for me even when the appointment had ended and I had came home by text and email Lorna went the extra mile I never expected that at all.
I have now finished the programme and I'm ready to THRIVE !! I've never felt so good about myself. I can be anything I put my mind to.
To anyone who maybe reading this testimonial looking for help with your problem "please" don't miss out on this chance. You will find out so much about yourself , you see things in such a different light. This will stay with me now my for the rest of my life ,and I will do my best to teach my children with the same knowledge. I couldn't thank Lorna enough, she is highly capable and was truly trying to help me it was nothing to do with money, Lorna gave me the break I needed. She had 1010% confidence in me and I ran with it!'
Overcoming Depression with The Mindset Coach


Amazing words from a client who was very distressed when she came to see me a few months ago. She had attempted suicide & felt she had no where else to turn. 6 sessions together working on her mindset and she is flourishing!.....
'I began seeing Lorna following a recommendation from a friend of my sister. Before seeing Lorna I had been diagnosed with depression and Border Line personality disorder following visiting a psychiatrist. I had been prescribed various medication to try to combat this.
Before visiting Lorna I had been suicidal and extremely depressed even whilst taking the medication. I suffered with very low self esteem, self belief and saw life from a very negative perspective.
Lorna gave me the tools to overcome these issues, working with her enabled me to realise that I could change this by changing the way I see life. I now have a great deal of self belief, my self esteem and confidence has grown 100%.My relationship with my children, husband and children has grown and been re- developed back into a loving and stable relationship. Of course I still have off days, but this will only last a few moments. I look back on my notes and take control of my thinking again. I understand that I will continue developing my positive thinking and not become complaisant.
Although I have finished my sessions with Lorna, she is touch to see how I am doing and is available if I need anything.
Thank you Lorna xx' K
I was a little reluctant at first to see Lorna and wondered how much I would get out of the sessions...turns out alot!
Lorna is so lovely, understanding and really Supportive. With her help I am now much happier, there are still days that are harder then others, but rather then torture myself with guilt and feeling bad about myself sinking into depression like I used to...with her help I now have the tools and positive mindset to brush it off and move on .
I couldn't recommend lorna enough and have learnt that getting help is nothing to be embarrassed about and I'm so glad I did! Rachel, Gloucester.
'I cannot thank you enough for the knowledge you have given me over the past couple of months. Having come to you a few months ago feeling like I had nothing going for me, that I was going nowhere in life and just generally low, it is absolutely amazing to see the difference the things you have taught me have made.
No, I am not happy every single moment of everyday but that's ok, I don't need to be, and when I do feel down I know I can handle it and change my mindset into being more positive. The way I talk to myself has totally changed. I am who I am. I am proud of who I am. I deserve to be happy!

From our very first meeting I have felt totally at ease with you. You truly are an incredible and beautiful person both inside and out. It has been an absolute pleasure to get to know you.
Once, again thank you for everything. There are no words that can express my thanks enough, just know that you have changed my life. It's made such a difference and the things you have taught me will stay with me forever. Thank you. Keep doing what you are because you are fantastic and simply the best!' xx
'I came to Lorna after suffering an episode of depression following a breakdown of a relationship and feeling like my life was worthless if i couldn't be in a loving relationship. I had tried other therapies and counselling before and although they were helpful, I found that they did not get to the route cause of my problems which was my low self esteem and my limiting belief system. I had never thought I had suffered from low self esteem before as like many people I had wrongly assumed this is do do with how I viewed my self image. Lorna is fantastic, she guided me through the Thrive Programme and has opened my eyes and challenged my thoughts and belief systems allowing me to change and improve my life and overall wellbeing. The programme does require you to put in some effort and tackle some aspects of your life you may find difficult but it was well worth it. I am completely changed for the better and I am so much happier with my life. The lessons and techniques I have learned from the programme are now a permanent part of my life and I can continue to use them in the future. I would highly recommend Lorna and Thrive to anyone suffering from similar problems' Female, 24
'I have been great, my daughter says I am a completely different person and I think she's right. I am able to think more positively and don't dwell on things now as I used too. I still tell myself how nice and good I am and I am beginning to believe it. I've made a few changes with regard to my drinking. I have not been an angel but I have cut down dramatically. I sit in a different place at home also and that in itself has changed the dynamics of my mood.
I sing to myself, I dance around at home and I laugh a lot.
Thank you so much for helping me to live for today and look forward to the future. The past is the past. I don't dwell on it now'

'After Suffering a nervous breakdown followed by years of depression and a year of therapy from a psychologist and a diagnosis of a personality disorder, my self-esteem was at rock bottom and my anxiety levels sky high making life difficult to deal with on any level.
Lorna was recommended to me by a friend and she has truly changed my life. In just 6 weeks my self-esteem has increased dramatically, i am able to control anxiety attacks and manage my personality disorder. I had unhelpful thinking styles that I didn't even know were holding me back and thanks to Lorna I am now truly happy in my own skin and looking forward to entering the work place for the first time in years.
Lorna's uber friendly and relaxed approach to teaching me how to 'Thrive' has given me all the tools I need not only to manage my personality disorder and anxiety issues but also take control of my life and create a fulfilling life for myself' Jo, Cheltenham.
'After suffering from long term severe depression and anxiety, I was introduced to LD hypnotherapy. After seven sessions participating in the 'Thrive' programme I am the happiest I have been in my life for a very long time. The techniques I have been taught by Lorna have given me real life tools to increase my happiness, positive thoughts and to live my life to the full. Thank you so much, Shelley x'

Overcoming IBS and Blushing with The Mindset Coach
'I just wanted to say a massive thank you for taking me through the Thrive programme. I thoroughly enjoyed our sessions and found it completely enlightening (not something you would usually expect when seeking therapy!) I was at a point where I was struggling daily and I thought my only option was to quit my job if I didn't get some help. You instantly made me feel at ease and I felt I could talk about my problems without feeling judged or silly. If anything it was nice to have someone to talk to! What I enjoyed most about the course was that we didn't dwell on past experiences. It was all about moving forward, improving my self esteem and changing my limiting beliefs. Since finishing, I really feel like I can do anything if I put my mind to it. I now don't panic about going into work, about leaving the house or going to meetings like I used to, which has in turn decreased my symptoms. It has also made me re-evaluate what makes me happy and other things I want to change in my life. So thank you again for the time and effort you spent helping me. I feel completely re-energised and a lot more like me again!'
Female, consulted with IBS and blushing
Building Self Confidence and Self Esteem with The Mindset Coach
'Following the sudden loss of a close relative and illness of a parent, constant worrying and anxiety became a part of my daily life. I was even afraid of socialising due to the underlying anxiety and panic it could bring.
My self-confidence had hit a low. I would often tell myself that I was a failure and not a strong enough character to accomplish my ambitions.
It wasn't until meeting Lorna that I felt ready to address past events and change how I had come to feel about myself. Lorna's down to earth, no-nonsense approach gave me the kick-start that I needed. Discovering that I had very little sense of control over my life came as no surprise, but with Lorna's guidance and support we managed to start rebuilding my sense of self-esteem.
Lorna has taught me to be kinder to myself, and to accept that striving for perfection is a futile goal. I no longer have persistent, negative thoughts about what the future may bring.
I have gone from feeling meek and unassertive, to capable and in control of my life. Lorna has given me the courage and self-belief that was lacking before. Now I know that during that difficult time, I was stronger than I ever gave myself credit for.
Thank you so, so much for getting me back on track and for helping me to start a new chapter with confidence. I would recommend Lorna to anyone in need of a therapist with a difference!' Olivia, Cheltenham.
'I was feeling slightly lost, dazed and confused when I approached Lorna. She had been recommended to me, and I was so glad I undertook the sessions with her. I knew instantly she was the right therapist for me. Lorna helped me through what I now know was an identity crisis, alongside some obsessive behaviour, with her format of humour, intelligence and integrity, helping me to understand how I needed to focus and change. I am so much clearer in my thinking, and have 'reset' some of my habits to establish some much-needed life changing motivation. There is clarity in my thought process again, and I have relinquished some of the control that was limiting my progression. I'm in a good place, and it's been enlightening working with Lorna - she's a breath of fresh air!' Claire, Cheltenham

'Before I went to see Lorna I had gone through some life changing events which had left me feeling like I had no self confidence or self worth. I was finding life tough!
But session after session with Lornas skills and support I was able to change my thinking and attitude to a positive outlook and to understand that I am in control of my life and making thinks happen. Going to see Lorna is undoubtedly one of the best decisions I have ever made' Female, 29
'I came to see Lorna after starting my own business and realising that I was struggling to move forward and make it the success I wanted. This had in turn knocked my confidence levels and I knew that I was on a downhill spiral if I did not act. I have seen a variety of therapists in the past which had helped me to understand where my issues stemmed from. However, this was not helpful, to me, for moving forward and in all honesty I was very sceptical that anyone could help me with this. When I met Lorna, her instant confidence that she could help astonished me, but I still had my doubts.
What Lorna, and the Thrive program did for me is nothing short of amazing. Simple yet completely effective and I can wholeheartedly say that it has, and will continue to, change my life. I am the happiest, most confident and relaxed I have ever been and I can't see that changing'. Thank You. F
'I wouldn't say I was particularly 'in trouble' when I came to see Lorna for the first time, but I definitely was slightly lost and lacking in confidence. The guidance she has given me and the things she has taught me have enabled me to feel like a really together and capable person. My confidence has grown hugely and my self-esteem is solid, which has enabled me to start working towards goals I thought I would never achieve. I have always been ambitious but doubted my abilities. Now I feel fantastic and I am so excited about getting more out of life, I now know I genuinely can achieve anything I want to, and so can anyone else.
I would highly recommend Lorna to everyone. Everyday stresses no longer bother me and my mentality is positive, to say that I feel somewhat unshakeable isn't an overstatement. Lorna is so welcoming and down to earth, it's so refreshing, as she is not your typical 'therapist'. I was definitely a sceptic, but Lorna has most definitely given me the tools to succeed independently, and that is priceless and inarguable' Laura, Cheltenham
Overcoming Social Anxiety with The Mindset Coach
'a quick personal thank you for what you did, quite literally life changing stuff. Thank you for the experience and time you put into helping me. Your knowledge on the subject is powerful enough to change any negative thought into a positive one. You had an answer for every question I never thought you would have an answer to. The sessions were quiet, cosy and relaxed, in a very calm environment. You had a solution to all the problems I had'
Male, 23 consulted with Social Anxiety.
Tanya overcomes Anxiety and IBS with The Mindset Coach
' I decided to see Lorna after I had been contemplating seeing someone for many years regarding my IBS and my anxiety. I jumped into the Thrive programme and was really interested to see why I am , the way I am and why do I think too much into things. I enjoyed all of the tests to found out different personality/thinking styles. It was really interesting to challenge myself and with the help of Lorna try things that I could never see myself achieving, why? Because I had no self worth before the programme. By changing my thinking styles to positive, I signed myself up to do my first ever 5k which is in July. I decided to challenge myself further and join a local running club. 5 weeks into my 8 week running programme, I ran with the Personal Trainer where we ran 4.5k and told me I should be concentrating on a 10k as the 5k was in the bag. This made me feel that "anything is possible". With this positive state of mind, training three times a week and eating healthy, I am achieving my goals. My wedding is all booked for July with a run before and after to keep me motivated. ¼ of a Marathon down already, so I will see what the future brings. I would recommend the programme to anyone and everyone. We all need a little help in life to make and progress with the positive changes. Thank you Lorna xx Tanya"
Nat becomes a more confident public speaker
'I initially saw Lorna for a fear of presenting to large groups of people. We done a hypno therapy session on public speaking shortly before a big presentation came up. At the time I kept an open mind but i managed to come 2nd place out of 7 professional speakers on the day. After that we tackled my self confidence and learnt how to build my self esteem and I really feel it's made a huge difference to my outlook and the way I look at everyday situations. I'm a much more confident person. If anyone is looking for a hypnotherapist then Lorna is the person to see without a doubt'. Nat

Overcoming Agoraphobia with The Mindset Coach
'Thank you, Thank you, Thank you! Well what can I say. When I first met with Lorna I went in with an open mind, as I have had different help in the past with no success. So I was very sceptical that she could help when none of the others could.
But how wrong was I. Lorna made me feel very relaxed from the moment I sat with her. As we went through different techniques she always made sure I understood everything. Lorna also challenged me with different thoughts I was having and amazingly I found out so much about myself. Understanding why I was feeling the way I was and why I wouldnt go out, undertsanding why I had thoughts of aches and pains that werent there and always thinking too much into things. Just by changing your thinking from negative to positive and believing in yourself you can achieve what ever you want.
Amazing, thanks to Lorna I am a much happier person. Happier with my life knowing that from now on everything I have learned from Lorna will stay with me. I would highly recommend Lorna 100%. If you are finding things difficult get in touch, don't think about it, life is too short to suffer. Going to see her was one of the hardest things to do, to admit to myself I needed help but it turned out to be undoubtedly the BEST decisions I made because now I am living life'
Overcoming an Eating Disorder with The Mindset Coach
'As someone who has struggled with weight issues and eating disorders for the last 15 years i wanted to say thank you. I wanted to say thank you because for the last 2 days I haven't weighed myself. I haven't stepped on the weighing scales and agonised because the number doesn't say what I want it to. Anyone else might think 'so what?', but for me it was a real lightbulb moment. Since starting the Thrive Programme with you my life has started to change immeasurably for the better so thank you x'

Overcoming Health Anxiety with The Mindset Coach
'I could not start without a huge thank you to Lorna, for helping me change for the better!
Lorna has coached and supported me through during a very stressful period of my life. In a high pressured job and a difficult relationship, my body was giving way with poor health, which was making me very anxious and gave me a low self-esteem. As a medical professional who is always giving my time and energy to other people, I really enjoyed having the time with Lorna to reflect on the way I was treating myself. Throughout the programme I have grown in confidence, seen huge improvements in my health and felt more and more like myself each day!
If you are looking for a professional, personable, kind, non-judgemental therapist; you need to look no further! Send a text or pick up the phone to Lorna!'
'Delighted to recommend Lorna Denton, who has been an immense help to me in developing a more positive approach to dealing with pain-related anxiety, due to my interminable shoulder problems! Her practical, common sense understanding of how unhealthy thinking patterns are created (and can thus be tackled head on) was evident from the very first session. So glad I got in touch'. Tim
Overcoming Emetophobia with The Mindset Coach
'Working with Lorna has been amazing. She has helped me so much with my Emetophobia and anxiety. I would recommend her to anyone. I m now eating different things and going out more and not worrying about my anxiety. She was always a text away when I needed her, even over Christmas! Thank you Lorna! I wouldn't have been able to get through all this without you!!!! Megan
'For as long as I can remember I had a "thing" about being sick. As a kid – around five – I can vividly remember lying on my bed with my face squeezed in to my pillow sobbing desperately because I could hear my mum vomiting in the bathroom which adjoined my bedroom. I couldn't watch medical programmes with my family in the evenings because I was on edge the whole time in case someone looked a little green around the gills. As an adult this "thing" encroached more and more in to my everyday life. Before joining a motorway I would anxiously search my car for a sick bag – "just in case" – I have never been drunk and if I caught even a whiff that there was a bug going round the office, I freaked. The final straw came one night when I drove myself home from my boyfriend's house at 03:00 mid panic attack because my stomach felt queasy.
The next day I finally googled what my "thing" was and found it was called Emetophobia. I also found Lorna's website and contacted her having seen that she herself had struggled with this but had beaten it!
I started sessions with Lorna shortly after and can honestly say it's the best decision I ever made. I was a little nervous at first; searching her room for a bin – "just in case" – however the conversation flowed so naturally and easily that I soon found myself really opening up to her. I really enjoyed going to sessions and always left with a renewed sense of self pride that I was taking matters in to my own hands.
Lorna taught me that my Emetophobia was such a complex problem and that actually I had this because I also have other, wonderful traits such as my sheer determination, drive and grit! Plus, it's more common than you think!
There isn't a magic wand that will take your issues away in an instant; you have to really work at them and want to get over them however with Lorna's expert guidance and support there is – and was for me – a light at the end of what had been 24 years of a dark lonely tunnel. I didn't feel I could talk to anyone about my issues but Lorna took them all in her stride offering practical suggestions on how to change my thinking.
The techniques Lorna taught me have really stuck and I now find my brain defaulting to them rather than "am I going to be sick?" I am more positive, more self confident and far happier than I have ever been. I hate to think of the mess I would be today if I hadn't looked for help and am so grateful for Lorna's enthusiastic, pragmatic approach that has changed my entire outlook on my life.
If you're suffering with Emetophobia there is help right here for you'. Female, Gloucester


'I went to see Lorna after having Emetophobia and anxiety since childhood. I'd basically decided that I didn't want to have it anymore and wanted to do something about it. I found Lorna online and am so pleased I went to see her. She is knowledgeable, personable, approachable and so patient. I found it challenging to change my ways of thinking but she was never fazed by this and was supportive throughout my wobbles, both in and out of the sessions. Lorna has given me the skills to look at things more positively and to have more perspective about my life. She's amazing and worth every penny!'
'I had been suffering with Emetophobia for many years and thought I was the only person suffering from this until I did a bit of research to find that it is actually quite common!
It was effecting my whole life more and more so decided to do something about it. That's where Lorna comes in.
I contacted Lorna and we started our sessions which were very relaxed and I felt completely comfortable with her.
She explained why my Emetophobia had developed and how I would overcome it. The process includes exercises to carry out away from the sessions and you have to be determined and put the work in but the results are definitely worth it. Its hard at times to convince a contradictory mind set but with persistence, you will get there! For me personally, it was two thought processes that I kept doing that was causing so much anxiety. Once they were identified, I challenged them and reversed the problem!
Every now and again, I get a very slight relapse but I have the tools to nip them in the bud immediately thanks to Lorna.
Since completing my sessions with Lorna, I have gained two promotions at work and my family life is amazing so thank you so much for that!!!'
Overcoming Fear of Blushing with The Mindset Coach
'I'd like to thank you so much for everything you have taught me you really picked me up from a bad place, I've changed my whole way of thinking I don't think I've ever allowed myself to feel this happy so I can't thank you enough for that, you did an awesome job with me and I truly will miss our sessions together!! Weirdly didn't imagine before I started I would actually enjoy them! Thank You!!' Female, Cheltenham.

'Lorna has helped me tremendously. I went to see Lorna initially for my blushing issue that was starting to take over my thinking and was a negative factor in my life. I saw Lorna and discovered there was other underlining issues that immediately reduced and in some cases completely eradicated my blushing response to certain situations.
The supporting written material that Lorna gave out after ever session, was such a great help and even after my sessions with Lorna, I still dip in and out of these to boost my self-esteem and encourage my positive thinking, whenever I feel I'm getting a little negative again.
My partner is even reading the supporting materials and doing a few of the easy exercises which benefits both of us.
I can't thank Lorna enough. Over a few weeks, my thinking changed so I could handle my emotions more naturally and methodically rather than irrationally in the moment.' Female, Gloucester.
Overcoming Fear of Flying with The Mindset Coach
'The session worked very well, I was totally chilled out there and on the way back, without a care in the world! So thank you' Female, Gloucester
Overcoming a Phobia of Spiders in one session!
'Hi Lorna, just wanted to say what a pleasure it was to meet you. I really feel I have benefitted and I'm able to look at spiders and admire their beauty! So I think I won't need any more sessions! Thank you again!' Female, Gloucester